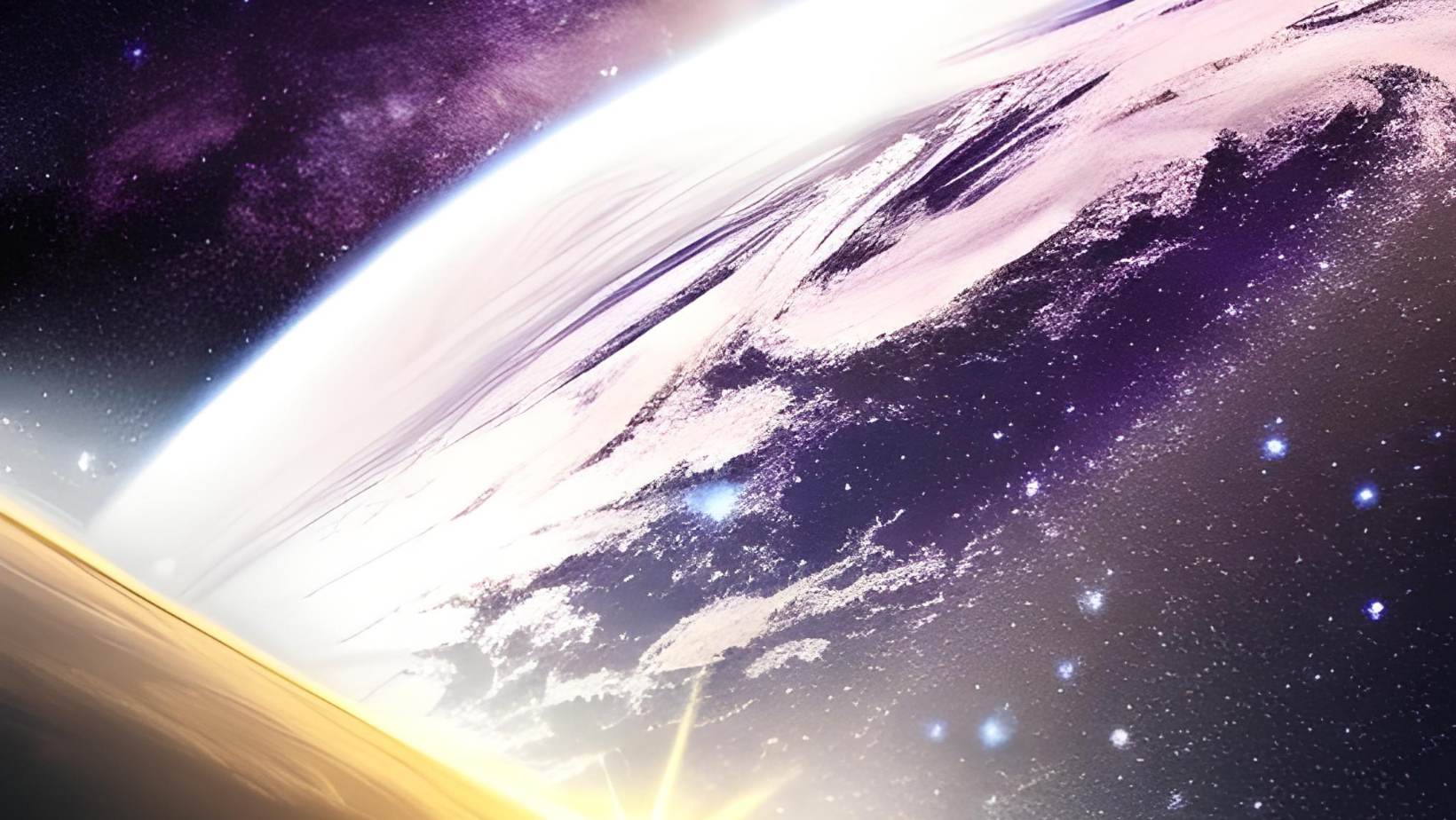 Principles
Equations for Life
---
Dreams + Failure + Perseverance ⇒ Success
Courage + Righteousness + Patience ⇒ Prosperity.
Discomfort + Introspection ⇒ Growth

Discomfort = Potential Truth; Comfort = Potential Deception

Reflection = Constructive Feedback + Self-Introspection + Non-Judgemental Observation of Others
Energy spent on non-priorities = Energy taken away from priorities
Integrity = Consistency between words, thoughts, and actions
Listening & Absorbing >> Talking & Reacting
Wealth + Great Relationships + Gratitude ⇒ Happiness
Great Relationships = Self-Love + Mutual * (Love + Respect + Compassion + Understanding)
Wealth = Health + Financial Assets + Time + Freedom

Health = Balanced Diet + Exercise + Sleep

Exercise = High Intensity Resistance Training + Yoga & Meditation + Sports + Rest

Balanced Diet = Natural Whole Foods + Intermittent Fasting
Financial Assets = Income + Invested Savings * (Return on Investment)

Return on Investment = Diversification + Buy-and-Hold Strategy + Market Valuation + Margin of Safety

Income = Accountability + Leverage + Specific Knowledge

Accountability = Extreme Ownership + Personal Branding + Risk Taking

Leverage = Financial Capital + Labor Capital + Intellectual Property

Specific Knowledge = Having the ability to execute something that is not yet easily teachable by society.
Time in Market >> Timing the Market
Social Media, News, Sugar or Alcohol = Cheap Dopamine (i.e. Pleasures to limit or avoid)
Long-Term Independent Thinking & Delayed Gratification >>> Direct Results or Instantaneous Outcomes
Curiosity + Grit >> Passion
Consistency >> Motivation
Meritocracy & Collegiality >> Title Worship & Hierarchy
Perpetual Learning >> Knowledge stagnation
Intent-Based Decisions >> Instruction-Based Decisions
'>' - Significantly better than. ⇒ Leads to
---
Equanimity and Detachment
All that we are is the result of what we have thought. The mind is everything. What you think you become." - Buddha
You must control your mind or the mind ends up controlling you. Maintain equanimity in all circumstances, neither getting overly attached to pleasures or accomplishments nor getting overwhelmed by hardships or failures. Different forms of meditation help with this in a world full of abundance & dopamine-filled distractions.
"One who sees inaction in action, and action in inaction, is intelligent among people; The wise person lets go of all results, whether good or bad, and is focused on the action alone. You have the right to perform your prescribed duty, but you are not entitled to the fruits of your actions." - Srimad Bhagavad Gita
Perform your prescribed duties with sincerity, grit, and integrity without any expectations about the results.
Avoid pursuing status defined by society and play long-term positive-sum games. Superficial achievements and actions are short-lived and do not bring true fulfillment.
No man is fit to hold office who isn't perfectly willing to leave it at any time... - Charlie Munger.
Be willing to walk away if, after multiple attempts, something no longer aligns with your core principles and values. This includes your job, partner, or relationships.
Relationships
"People come into your life for a reason, season, or lifetime" - Unknown/Anonymous
Value a few meaningful friendships over numerous acquaintances. Stay connected with old friends who reciprocate and engage in meaningful conversations. That said, celebrate and enjoy life with new experiences with new people.
Always prioritize your family, actual friends, and significant other. Make an effort to visit them regularly and never underestimate their importance in your life.
"The price of making everyone else happy is making yourself miserable" - Naval Ravikant.
Be uncompromising as compromises clutter your life and increase negativity. Negativity hinders progress. Don't waste time maintaining relationships with people you dislike or who dislike you. Remove negative influences from your life as early as possible.
"Nothing is gained by arguing with some over something that does not matter. You can disagree without saying anything. Not needing to win trivial arguments saves time, energy, and friends" - Shane Parrish.
Avoid excessive complaining or arguing. Be lenient with others, and strict with yourself.
Surround yourself with smart, interesting, and ambitious individuals. Work for them, hire them, and build deep relationships with talented people. Spend time with those who excel in their fields or show exceptional promise, as you tend to reflect the average of the people or the influences [via books and the internet] you spend the most time around.
"If you try to give more than what you get, you will find you will get more than you can imagine" - Ray Dalio.
Make an effort to help others. Few things are as fulfilling as lending a helping hand. Be kind to strangers and family and friends alike.
To find a worthy mate - "Be worthy of a worthy mate" - Charlie Munger
Recapture the intensity of teenage love in your every relationship. Rediscover the excitement and joy you felt as a child. Embrace that same level of enthusiasm and happiness.
"The best revenge is to be unlike him who performed the injury." - Marcus Aurelius
Treat others with respect you would like for yourself and avoid burning bridges by practicing forgiveness towards others.
"To love oneself is the beginning of a lifelong romance." - Oscar Wilde
Loving others is impossible without loving yourself.
"Be the change you wish to see in the world." - Mohandas Karamchand (Mahatma) Gandhi
Do not proclaim to others what you yourself do not follow.
Don't envy other people's success, genuinely feel happy for their success (but remember that some people will hate your success, and you have to learn to ignore it).
Criticize generally (without taunting) and praise specifically & in people's absence, never say anything you wouldn't say to them directly.
Trust people's actions more than words.
With people and yourself, take a few seconds to reflect before acting, and give yourself a few minutes if you're feeling angry or excited. Rational and Informed decisions cannot be made when your mind and heart are not calm.
Avoid judging others. You never know their complete story or the reasons behind their actions or inactions. Cultivate empathy and understanding and then reflect.
Experiences
Moderation is key. Most things are acceptable in moderation, while excessive amounts of almost anything can be detrimental.
"A fit body, a calm mind, and a house full of love, these things cannot be bought, they must be earned." - Naval Ravikant
Chase things that must be earned.
If you anticipate regretting not doing something, it's likely worth pursuing. Regret is more common for missed opportunities than actions taken and is more painful than discipline and hard decision-making. When in doubt, take a chance on love & passion.
Take care of your physical well-being by exercising, eating healthily, sleeping adequately, and spending time alone in nature regularly.
"A journey of a thousand miles begins with a single step." - Lao Tzu
Be proactive and take action rather than merely talking about it. Be a doer, not a talker.
Embrace novelty and engage in new experiences regularly. It not only alters our perception of time, but also enhances happiness, keeps life exciting, and prevents rigid thinking. Aim to pursue something significant, fresh, and daring each year in both your personal and professional life.
Differentiate between schooling and education. Passing a course often indicates that classes are designed for the lowest common denominator. Break free from these limitations by engaging in directed learning and seeking guidance from knowledgeable individuals.
Money & Time
"Seek wealth, not money or status." - Naval Ravikant
Money does not buy happiness but it can lead to freedom and alleviate financial stress, and that's a big deal. That said do not pursue money at the expense of your freedom, health, and autonomy.
Financial security is more impactful on well-being than extravagant spending. Earning money can be more enjoyable than spending it, although spending on friends, new experiences, saving time, travel, and supporting causes can often bring lasting satisfaction.
Time is the most valuable asset. Cultivate the habit of prioritization and do not waste a lot of time and energy on T.V. & entertainment-based internet like most folks. Handle non-essential tasks swiftly and efficiently.
Spend your time in the company of geniuses, sages, children, and books - Naval Ravikant.
All the money in the world will never get back the time that passed you by. Time is limited and passes quickly - make life count even if you are here for a tiny amount of time when compared with the evolution of the universe. Avoid doing things that don't make you happy, especially when influenced by others.
"The greatest wealth is to live content with little." - Plato
Try not to upgrade your lifestyle (without sacrificing basic needs) with increasing income. Keep your personal burn rate low and minimize your commitments, as it opens up numerous opportunities in life.
You will not get rich by renting out your time. Becoming financially rich involves possessing assets that experience overtime appreciation. The most effective approach to creating such valuable assets is by producing high-demand items on a large scale for which the market can reward you. The internet has created a world of abundance, where anyone can create and distribute value at scale.
Safeguard your mind and time against the attention economy. Recognize that behind media platforms like Instagram, YouTube, Netflix, TikTok, etc. countless engineers are economically driven to addict you to their apps. If you do use these platforms, take control by blocking excessive feeds and maintaining a healthy creation-to-consumption ratio. You have the power to program recommendation algorithms in your favor.
Focus on activities that align with your knowledge, interests, and passions. Avoid or delegate tasks that you lack enthusiasm for or can be better suited for others. Allocate time daily for reflection and deliberation on what to prioritize. Be resolute in declining commitments that don't align with your mission or objectives.
Risks, First Principles & Optimism
"Think like an Optimist, Prepare like a Pessimist" - Shane Parrish
Successful individuals believe in themselves, and are rationally optimistic, sometimes often to the point that seems unrealistic to others. Trust in your judgment but also develop the confidence to pursue and explore contrarian ideas.
"First Principles thinking is a competitive advantage since almost no one does it" - Shane Parrish.
"One of the most valuable things you can make is a mistake – you can't learn anything from being perfect." - Paul Graham
"Mimicking the herd invites regression to the mean" - Charlie Munger
Avoid groupthink and echo-chamber environments which nurture Mimetic Desire. Original and independent thinking is crucial for long-term success. Cultivate the ability to think from first principles, generate new ideas, and

test them

in the real world. Embrace failure as part of the process, and wear it as a badge of honor.
"Clever wins the moment, wise wins the decade." - Shane Parrish
Think for the long-term [think in decades and about the first, second, and third-order consequences]. Often, the immediate benefits are temptations that hinder us from obtaining what we truly desire and can act as obstacles in our path. Avoid becoming too comfortable and prioritize long-term fulfillment over short-term gain. The days are long but the decades are short.
Many people are overly risk-averse and underestimate reward, therefore most advice often leans toward conservative choices. Take calculated risks early in your career when the potential rewards outweigh the losses.
Only start a company or business if you are truly fixated on solving a particular problem. Avoid joining a company as an employee or starting a company yourself because others are doing so. Failure in a venture you loved and believed in will not be regrettable, but imitating others will be worse. Be patient and wait for the right opportunity where your objectives intersect with the market demands or recent changes in technology because startups require a serious time commitment, persistence, and often the right set intersection of timing, circumstances, and opportunity.
"Retirement starts when you stop sacrificing today for an imaginary tomorrow" - Naval Ravikant
In many situations, progress builds upon itself, and success begets further success. That said, you have to figure out how to work hard and smart without burning out. This can be done by finding work you like doing (work that feels like play to you) with people you enjoy spending a lot of time with.
Ask for what you desire and express your needs. Close mouths do not get fed.
If you anticipate regretting not doing something, it's likely worth pursuing. Regret is more common for missed opportunities than actions taken. When in doubt, take a chance on love or passion.
Most people waste most of their time on stuff that doesn't matter. It is much more important to work on the right thing than it is to work many hours.
If you're unsure of what to work on, concentrate on learning technical abilities and gaining perspective. Consider whether the default future is in line with your objectives and how you may help create a better one. Recognize that power law distribution controls many facets of life. Rewards for being the first to do anything are frequently enormously bigger than those for coming in second.
Be a generalist by diversifying your focus to mitigate the risks associated with becoming too narrowly focused on one area. Expanding your interests provides a hedge against relying solely on one avenue of success.
Embrace Reality via Open-mindedness and Transparency
Truth, which entails an accurate understanding of reality, serves as the fundamental basis for any positive result. You have nothing to fear from the truth.
Having all the answers is unnecessary; understanding how to find answers is usually more important than knowing the answer itself.
Don't treat all opinions as equally valuable. Disagree based on evidence by consulting trustworthy individuals. Don't allow yourself to be easily influenced or manipulated. Confidence is desirable, whereas arrogance is not. Determine when to push back and seek understanding, based on the knowledge and nature of each person involved.
Gathering data effectively is a prerequisite for making well-informed decisions and achieving desirable outcomes.
Don't speak or act before thinking. Listen and Learn well, and take the time to come up with a response and game plan.
Be transparent, have integrity, and demand it from others.
Be assertive and open-minded at the same time.
Reflection & Gratitude.
"The unexamined life is not worth living." - Socrates
"It's becoming easier and easier to be social, but exceptional people are built in solitude" - Naval Ravikant.
Challenging times, coupled with introspection, provide valuable lessons.
Always bear in mind that your reputation and integrity are your most precious possessions, vulnerable to being lost in an instant if not dealt with sincerity.
Pain serves a purpose: it keeps us vigilant and propels us in the right direction. Developing the habit of reflecting on pain is crucial for making progress.
Make sound decisions instead of complaining about factors beyond your control. This can be done via self-reflection, confronting weaknesses when going through painful times, or during successful times.
Appreciating and expressing thankfulness for the blessings and experiences in life is a force multiplier. This can involve keeping a gratitude journal, where you regularly write down things you are grateful for. It can also involve expressing appreciation directly to others, whether through a simple thank-you note or a heartfelt conversation.
There is no such thing as a self-made person. We are an outcome of our life choices, which are shaped by the circumstances (hardships & accomplishments), and people (advocates & opponents) we have met on the way. Sometimes different forms of luck and/or privilege are also involved.
Power of Compounding
Trust the power of exponential growth, exercise patience, and be pleasantly surprised by the outcomes.
Compounding is a remarkable phenomenon that holds the potential to enrich every facet of life. Achieving rapid and exponential growth in asset value is the key to generating lasting financial prosperity. This principle applies universally, encompassing domains such as business, relationships, finances, scientific advancements, and more.
"Play long-term iterated games; All returns in life whether in wealth, relationships, or knowledge come from compound interest." - Naval Ravikant.
Aspire to be like an exponential curve yourself, continuously rising and moving forward. Seek a career that fosters compounding growth, unlike many professions or careers that typically advance in a linear fashion.
Steer clear of professions where individuals with limited experience can match the effectiveness of those with decades of experience, especially in rapidly evolving times. Instead, focus on continuously learning and improving at a faster pace. As your career progresses, aim for each effort to yield increasingly significant outcomes. You can achieve this leverage through capital, technology, branding, network effects, and efficient people management.
Be willing to let go of small & linear opportunities in order to pursue potentially transformative changes.
Whether for a company or an individual's career, success is directly related to long-term thinking and having a broad perspective on how various systems in the world will converge. In a world where true long-term thinking is scarce, those who possess it are richly rewarded by the universe.
Adapt & Evolve or Die
"The only constant in life is change." - Heraclitus
Acknowledge that although many individuals may favor compliments over criticisms, there is unparalleled value in receiving accurate and constructive feedback. Embrace the continuous exchange of insights to gain a better understanding of your learning journey and offer the same to others in return.
Evolution and change are the most powerful forces in the universe; they are permanent and drive everything.
Hold people accountable and appreciate them holding you accountable.
Once weaknesses are identified, there are four choices to address them:
I. Deny the weaknesses, which is the worst option chosen by most people. II. Acknowledge the weaknesses and work on transforming them into strengths. This is typically the best approach, if feasible. Assess whether the necessary steps align with your nature and innate abilities to gauge its viability. III. Acknowledge the weaknesses and find ways to navigate around them. This is the easiest and often the most practical path, although it is seldom followed. IV. Adjust your objectives, which is a favorable option for those willing to be flexible.
To confront your own weaknesses, consider the following:
Differentiate between what you wish were true and what is actually true.
Prioritize achieving your objectives over appearing good.
Consider the broader consequences rather than just the immediate ones.
Do not let pain impede your progress.
Accept responsibility for negative outcomes instead of blaming others or circumstances.
Communication & Sales
Self-belief alone is not sufficient—you also have to be able to convince other people of what you believe.
Being able to persuade and communicate effectively is essential. Have an inspiring vision, strong communication skills, and charisma. Genuinely believe in what you're selling.
Intrinsic Drive
Most people are primarily externally driven; they do what they do because they want to impress other people. Do not conform to consensus ideas or career paths, this limits the ability to engage in truly interesting and impactful work and the fear of falling behind in competitive social games hinders accurate risk calculations.
Pursue work that aligns with their passions and obsessions, as success is harder to achieve without such intrinsic motivation.
Bold & Ambitious Mission
"The only true wisdom is in knowing you know nothing." - Socrates
Set clear daily, yearly, and decade-long systematic objectives for yourself. Pursue hard challenges rather than easy ones. Follow your curiosity, learn voraciously, and work on what excites you. It's easier to do and sustain a hard yet impactful challenge than an easy challenge.
Ambition attracts people who want to contribute to something meaningful. If you are making progress on an important problem, you will have a constant tailwind of people wanting to help you.
it's difficult to do a great job on work you don't care about. Bend the world to your will by persistently pursuing your mission. Most people don't push hard enough or give up too early. Ask for what you want, and be persistent in the face of challenges.
To succeed in your career and find fulfillment in life, focus on work that you genuinely care about. Work hard, even if some people are critical of your dedication, but strike a balance so that you don't neglect other aspects of your life. Strive to excel in your profession, aiming to be the best in the world at what you do. If you fall short, you'll likely still achieve significant success.
Just like companies are more valuable if they are difficult to compete with, individuals can be more valuable, when they are hard to compete with. This can be done by building leverage (financial, personal brand, cultivating personal relationships and expanding network, and excelling at the intersection of multiple fields).
Metrics are important for improvement, the metric you measure your productivity with determines what you focus on. If you measure productivity based on the number of meetings, you'll have more meetings. However, if you measure it by the value created, you'll likely have fewer meetings and create more value.
Network & Team Building
Surround yourself with talented and optimistic folks with well-diversified thoughts, opinions, and ideas.
Help others as much as you can and develop a reputation for taking care of those who work with you.
Recognize and utilize people's strengths.
Just like yourself, push people hard enough that they accomplish more than they thought they could, but not so hard that they burn out.
Everyone has unique strengths. The best way to make up for your weaknesses is to hire complementary team members instead of just hiring people who are good at the same things you are.